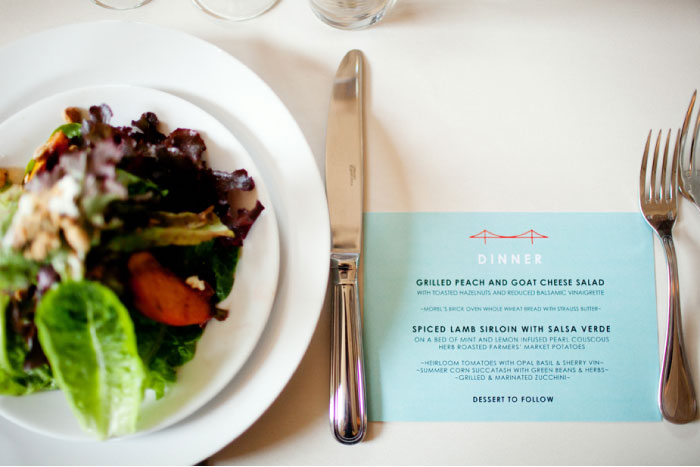 You might have been hearing about restaurants serving 'seasonal menus' more frequently these days. Seasonal menus are actually getting very common and have successfully attracted environmentally-conscious diners like me.
Instead of importing fruits and vegetables from faraway cities (or even countries), which leads to high carbon emissions due to fuel usage, the produce are locally grown. This, in turn, minimizes food miles. Imagine how much emission is being reduced when the food does not have to travel from the farm to the store to the kitchen. Recipes that use local ingredients make one more in touch with the environment because of the huge reduction of food miles – and fuel. Money also stays within the local economy and supports the local farmers.
Besides saving gas, the food nutrients and flavor are also saved when you eat local dishes. Produce that has traveled a long distance have already lost its full complement of nutrients because of the long interval between harvesting and actually eating the food. Besides, transporting produce may require irradiation (radiation to kill germs) and preservatives to prolong its shelf life. Eating local definitely is the safer option and you can count on its quality, texture, and flavor.
Some chefs have started to grow-their-own right in the restaurant's backyard. So when you see that sign that says they serve "local, natural and sustainable food", that means the recipe components are farmed fresh from the garden.
At Churchill Manor in Napa wine country in California, their restaurant pairs their delicious, seasonal recipes with wines from sustainable wineries. Sounds like a great combination especially for wine connoisseurs who have a knack of mixing the delights of wine to accentuate the crisp flavor of fresh food.
The Orchard Inn in Saluda, North Carolina also prepares a spread of seasonal dishes for their guests. Three times a year the menu would change with the seasons: mushrooms in the fall and arugula in the summer. Squash and rutabagas are in store for winter. The seasonal menu on their website never fails to impress with their specialty foods and wines. Sitting at their restaurant with the beautiful view of the Smoky Mountains during dinner should be in everyone's bucket list.
Comments are closed.